THANK YOU!!!
THANK YOU!!!
THANK YOU!!!
THANK YOU!!!
GOLD SPONSOR... www.GolfinCabo.com (coming soon)
11/07
GOLD SPONSOR... Belle Aime Studios (coming soon)
11/07
GOLD SPONSOR... Sirius K9 Training
11/07
GOLD SPONSOR... Wayne & Claudia Gordon
11/07
GOLD SPONSOR... Progressive Print and Packaging, LLC
11/07
GOLD SPONSOR... Consolidated Designs West, Inc.
11/07
GOLD SPONSOR... Johnna & Victor Perrillo
In Loving Memory of Jazz 11/22/1997 - 6/26/2007
-July Boxer Brief Sponsor Highlight-
7/07
SPONSOR .... Dorn Electric
Who We Are — DORN ELECTRIC is a family-owned, full-service electrical contracting business centrally located in Lake Forest serving all of South Orange County. DORN ELECTRIC provides complete services for all of your remodeling, restoration or new construction needs. Our crews are experienced, highly skilled and courteous. We pride ourselves on the quality of our work and our commitment to your satisfaction. If you are not happy, we will make it right. DORN ELECTRIC is proud to be a member of the Better Business Bureau since 2000. We are licensed, bonded, and insured.
What We Do — DORN ELECTRIC specializes in all your electrical needs. Among them: Home Inspections • Complete Re-Wires • Custom Lighting • Panel Upgrades • Panel Relocates • Spa Hook-Ups • Whole-House Fans • Phone/Cable Line Installations • 110/220 • Indoor/Outdoor Lighting • Recessed Lighting • Dedicated Lines • Attic Fans • Landscape Lighting • If It Has A Wire, We Do It!
Contact Information — 949-291-5630 Cell •949-916-3135 Ph • 949-916-3136 Fax • www.dornelectric.com • 22691 Lambert, Ste 509, Lake Forest, CA 92630 • Lic# C-10 819803 • Bonded & Insured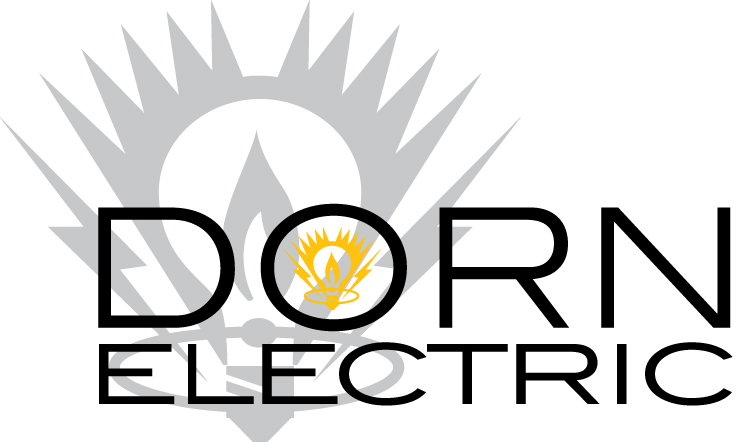 Dorn Electric contributed a gift certificate worth $500 of electrical services to Boxer Rescue for the 2007 Autumn Auction as well as donating to help the rescue in other ways.
11/07
SPONSOR .... Orange County K9
Who we are-Orange County K9 was created by pet lovers for pets of all ages seeking the benefits of truly orthopedic quality constructed pet beds, pet sofa couches, dog crate beds and pet travel beds that are guaranteed to give your pets the maximum comfort. All of OCK9 pet products consist of the most durable materials including Rx medical grade memory foam and a waterproof inner liner to protect your dog's bed while giving your pet the most comfortable sleep surface ever invented. Not only does an OCK9 pet bed help comfort dogs within the wide range of joint & bone problems, but these dog beds are also perfect for pets of any age as they help prevent the wear on the joints that often occurs from laying on abrasive or hard surfaces.
What we do- Veterinarian approved and professionally recommended to significantly reduce pains caused by nerve problems know as Disk disease and Arthritis, which is also called degenerative joint disease is defined as inflammation of the joints. Recent research indicates radiographic lesions of arthritis are apparent in 95% of dogs at age two. Whether or not your dog had an injury or is showing signs of arthritis, Veterinarians highly recommend OCK9 beds for they are the epitome of comfort for our four legged friends. All of Orange County K9 pet products are hypoallergenic and antibacterial. Give your pets the Orange County treatment.
Contact information-Orange County K9, www.OCK9.com (949) 305-3209

Orange County K9 contributed- A Universal Pet Comfort Sleeper Super King 6" memory foam dog bed valued over $350.00 to the Orange County Boxer Rescue. Thank you for the great work you are doing and for allowing OCK9 to be a part of such a wonderful organization.
11/07
SPONSOR .... Alisha McGraw Photography
-August 07 Boxer Brief Sponsor Highlight-
Alisha McGraw is not only a sponsor for Boxer OC Rescue but also a key volunteer for our organization. Alisha has been a volunteer helping Brenda rescue Boxers from shelters even before Boxer OC Rescue was established.
Alisha McGraw Photography is based in San Diego, CA but also does a lot of work in Orange County from time to time. Her business offers portraiture and photojournalistic photography for people and pets of all ages. Many of our Boxer families have trusted in her services and have become regular consumers of her photography. She does a wide range of photography including familes, couples, children, maternity, weddings and her very favorite are sessions with furry friends! She even offers a discount for those families who have adopted from BOCAR!
www.AlishaMcGrawPhotography.com
11/07
SPONSOR .... Yorba Linda Veterinary Hospital (7/07)
-September 07 Boxer Brief Sponsor Highlight-
Yorba Linda Veterinary Hospital was recently purchased by Dr. Rachele Baker. Dr. Baker has been supporting our rescue efforts by offering discounted medical services to our rescued boxers. We are grateful for her help! If you are looking for an excellent veterinarian that really cares about people and their pets, we encourage you to visit Dr. Baker and her staff at Yorba Linda Veterinary Hospital. Dr. Baker offers vaccine clinics on Wednesdays from 3-5 p.m. Once a month, Dr. Baker offers non-anesthetic dental cleanings (for pets not requiring any tooth extractions).
Dr. Baker has been caring for Franklin, a one year old boxer rescued from a shelter by Brenda Kinnee approximately two months ago. Franklin was taken to the shelter as a stray. He was sick and emaciated when Brenda got him. Franklin's health is improving under the care of Dr. Baker and Brenda.


(714) 777-2314
THANK YOU, DR. BAKER, FOR ALL OF YOUR HELP!!
WE WELCOME YOU TO OUR AREA AND HOPE YOU THRIVE!!
11/07
SPONSOR .... Pala Casino (coming soon)
11/07
SPONSOR .... Boxer Talk (coming soon)
10/07